First annual Mini-Thon tonight
Events
— By
nmilner
on November 7, 2008 at 11:02 am
Beginning tonight and lasting into tomorrow morning, the Lackawanna College Student Union (formerly the Catholic Youth Center), 500 Jefferson Ave., Scranton, will host the first annual Mini-Thon dance-a-thon from 6 p.m. to 6 a.m.
Modeled after the popular Thon dance contest held at Penn State each year, participants in the Mini-Thon will have a chance to show off their moves, have fun and support a good cause. All proceeds will benefit the United Neighborhood Centers of NEPA and Boys & Girls Club of NEPA.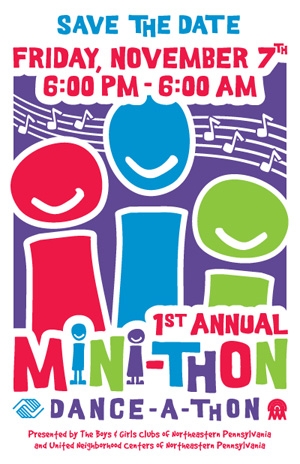 The music will be suitable for all ages during 12 hours of dancing, music and DJs. Entertainment will be provided by the Marywood University Jazz Ensemble, Boogie Man Entertainment and DJ No Disc Palladino.
General admission is $30 for non-participants and, for contestants, there is a minimum pledge of $15 for students and $25 for adults. You can enter as a team or an individual. Prizes will be awarded to the participant with the most donations and to the organization with the most donations.
Come to the Lackawanna College Student Union tonight and "Dance Your Feet Off for Kids."
Tags: dance contest, Electric City, lackawanna college, Mini-Thon, pa, Pennsylvania, Scranton
Trackbacks
Leave a Trackback