Danielle & Co. debuts new products
Downtown
— By
nmilner
on October 14, 2008 at 10:35 am
Local entrepreneur Danielle Fleming will announce several new Danielle and Company health and beauty products this week at the Natural Products Expo East in Boston, Mass., the largest trade show on the East Coast.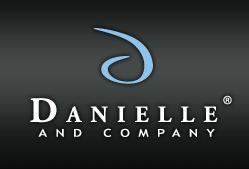 Danielle's new product lines include an organic beeswax and pure soy candle, an organic hand and body lotion and two new scents: Pure Lime and Orange Blossom.
Danielle and Company will donate 5% of the net proceeds from the sale of the organic beeswax and pure soy candles to Penn State University's Honeybee Research Facility to support research of honeybee biology and the search for a solution to Colony Collapse Disorder.
Danielle is committed to environmentally and socially responsible products. Her products are fully biodegradable, packaged in eco-friendly materials and are cruelty-free. She recently relocated her store from Clarks Summit to 831 Adams Ave. in Scranton.
Tags: danielle fleming, Electric City, pa, Pennsylvania, Scranton
Trackbacks
Leave a Trackback