GreenBeing leads revitalization of Adams Ave.
Downtown
— By
nmilner
on September 30, 2008 at 9:13 am
This Friday, Downtown Scranton's first eco-boutique, GreenBeing, will host an opening celebration at 334 Adams Avenue from 6-9 p.m. GreenBeing is just the first of some interesting developments coming to Adams Avenue in the next month along with the soon-to-open Eden vegetarian lunch cafe at 344 Adams Ave. and the relocation of Marc's Tattooing to 342 Adams Ave.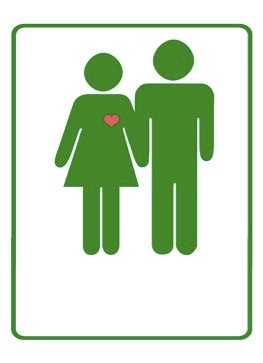 GreenBeing is owned by Cristin Powers, a Scranton native and 2007 graduate of Marywood University. The "green" retail store will offer environmentally friendly clothing, accessories, and handmade items by Pennsylvania designers. Products offered will be made with regard for the environment and sold with the local community in mind. GreenBeing believes in doing business in an environmentally and socially responsible way.
During the opening celebration on Friday, Oct. 3, GreenBeing will host a First Friday exhibit with organic food and wine; live music by Rogue Chimp; and artists:
Nicole Erin Carey (Nicole's Threads) – Reconstructed clothing and collected fabrics;
Kathy DellaValle (Artwork by KD) – Recycled plastics and aluminum accessories;
Tomlynn Fallon (Worn) – Screen-printed reused tee's and collected pieces of fabrics;
Rebecca Kinsey (Little Red) – Accessories constructed from reused fabrics and other materials;
Nicole Kulp (Recycle My Dress) – Reused, recycled, and reconstructed dresses;
Chrissy Manuel (Shoplift!) – Hand-painted vintage handbags and luggage;
Amanda Vonson-Fernandez (Oh Sweet Josephine) – Reconstructed vintage jewelry; and
Cristin Powers – Handbags constructed from burlap and other recycled materials.
For more information, contact Cristin Powers at 499-3642 or visit www.shopgreenbeing.com.
Tags: cristin powers, eden, Electric City, green being, greenbeing, pa, Pennsylvania, Scranton
Trackbacks
Leave a Trackback