Scranton kicks off torch run
Downtown
— By
nmilner
on June 16, 2008 at 11:49 am
The first-ever statewide Olympic-style torch run for the Transplant Games began this morning in downtown Scranton.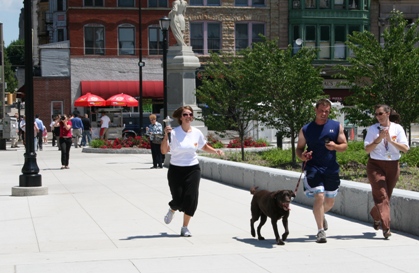 Leading up to the Transplant Games on July 11-16 in Pittsburgh, a series of torch runs will be held around the state but the Electric City got things started with this morning's run which featured athletes from Team Philadelphia.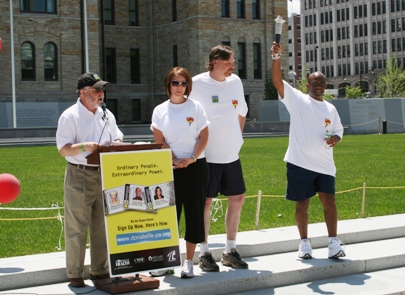 The torch run ended at Courthouse Square where a group of supporters cheered on the athletes. Following the run, Scranton Mayor Chris Doherty spoke to the audience at the importance of being an organ donor.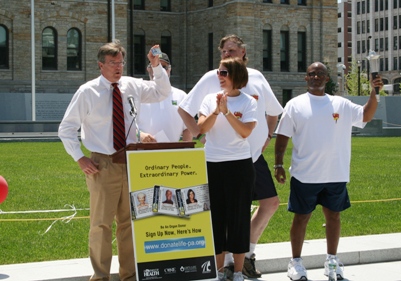 The Transplant Games raise awareness of the importance of organ donation and transplantation.
Tags: Doherty, Electric City, pa, renaissance, Scranton, Transplant Games
Trackbacks
Leave a Trackback