9 You Need: The Top 9 Albums of 2006
The Arts
— By
Rob Cee
on January 10, 2007 at 2:40 pm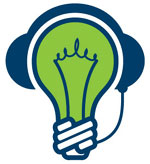 Here it is again… for the first time, for the last time? The 2006 edition (issued in 2007 as is now custom) of 9 You Need comes with the same disclaimer as last year's: this list is merely one reporter's opinion, and that reporter did not hear every record released last year. The following is the finest that were heard (Click on the Pandora Station – WROB: RobCeeRadio! to mine these musical gems or discover new ones).
9. Deftones- Saturday Night Wrist (Maverick)
Their finest hour. The Deftones' dreamy aggression is suited surprisingly well by rock veteran Bob Ezrin's cinematic production. "Cherry Waves" is about the best thing I could reasonably expect modern rock radio to play in this day and age, and "Pink Cellphone" is a real trip- featuring a coda of Giant Drag's Annie Hardy explaining to us over a telephone line the filthy truth about why many British people have bad teeth. Oh, and one more thing: is "U,U,D,D,L,R,L,R,A,B, Select, Start" the code for unlimited lives in Contra? Surely someone must know…
8. Arctic Monkeys- Whatever People Say I Am, That's What I Am Not (Domino)
The British music press was mighty stoked (as the British music press is wont to be) about these Monkeys and the hype turned out to be mostly believable- Whatever is sloppy, nervous fun. "I Bet You Look Good On The Dancefloor" was one of the catchiest singles of the year and the rest of the record is full of other long-titled blasts of trebly guitars, crashing cymbals, and whatever the hell they're barking about with their sooty North Country accents. More butter, please.
7. Asobi Seksu- Citrus (Friendly Fire)
Citrus introduces us to New York's Asobi Seksu. I've heard it described as lounge and J-pop, but that's misleading. In fact, it seems closer to shoegazer territory to my ears- like Ride being fronted by a Japanese girl, or (when guitarist James Hanna takes the lead vocal) The Brian Jonestown Massacre. Whatever it is, it works. Citrus is instantly palatable without being saccharine or even predictable, necessarily. The songs are fairly poppy- sung by a sweet voice over swirling sheets of noise and distortion. The lyrics veer from English to Japanese, sometimes in the same song. And best of all, my case of scurvy cleared right up upon first listen.
6. The Raconteurs- Broken Boy Soldiers (V2)
So great is the um, greatness of Jack White, that even when he does a tossed-off side project with buddy Brendan Benson it easily places in ECR's prestigious "9 You Need" feature. Missing but not missed is Jack's usual drummer and visual foil Meg. Insert the rhythm section (Jack Lawrence and Patrick Keeler) from White-produced Detroit rockers The Greenhornes instead and you've got the formidable, sludgy, and somewhat psychedelic Raconteurs. In fact, with all the coolness put out by White, Lawrence, and Keeler, even the usually bland-as-bread Benson comes off as a pretty good tunesmith. Broken Boy Soldiers breezes by in under 35 minutes and demands repeat listens to verify the brain's initial reaction of "I think I just heard something cool." Put it on, rock out all trippy-like, and be home in time for supper. Glorious.
5. Goldenboy- Underneath The Radio (Eenie Meenie)
Underneath The Radio is sophisticated pop music that should appeal to fans of Belle And Sebastian or the late Elliott Smith (unless they're really into the whole self-stabbing side of him). Vocals are breathy, drums are brushstroked, and horns and backing vocals are very tastefully used. This wouldn't mean much beyond a pleasant listen if it weren't for the monster batch of songs that Goldenboy cooked up here. It's a treasure trove of potential classic tunes: "Ice Breaker Blues", "Summer Of The Evening", "Motorbike", etc. Even the fragmentary "China Doll" and the nearly cornball "Goodbye Erica" succeed due to how well-made the record is. A complete triumph.
4. Red Hot Chili Peppers- Stadium Arcadium (Warner Brothers)
With Stadium Arcadium, The Chili Peppers extended the artistic and commercial winning streak that they started on 1999′s Californication and continued on 2002′s By The Way. In fact, it was on Californication that guitarist/weirdo/genius John Frusciante returned to Camp RHCP after a seven year sabbatical in smackland, and the boy just seems to get better every year that he's clean. Stadium Arcadium drips with Frusciante's uncanny knack for creating hooky guitar parts, complimented by the always-rubbery basswork of Flea and in-the-pocket-yet-persistently-playful Chad Smith on drums. Anthony Kiedis provides his usual California-sun-fried poetry and funky monk-shtick and the result is just magic. Fear not the size of the Stadium- though it's a double disc, it only means there is more to love here. A smorgasbord of sound that will keep you coming back for seconds, Stadium Arcadium proves that sometimes more is more, and more is good.
3. Belle And Sebastian- The Life Pursuit (Matador)
Recorded in Los Angeles with semi-big time producer Tony Hoffer, The Life Pursuit seemed, on paper, to be a recipe for disaster. After all, this is Belle And Sebastian we're talking about here- the very Scottish (yet definitely not Kilt Rock©), cute and coy collective who have delighted us for years with outstanding-yet-sort-of-quaint records like Tigermilk, If You're Feeling Sinister, and Dear Catastrophe Waitress. Relocating them to flashy/trashy L.A. does not seem like a natural fit. Thankfully albums aren't made on paper, as The Life Pursuit may be B & S's best ever (by the way, for all of you internet kiddies unfamiliar with the concept of owning music, albums are in fact made of plastic these days or occasionally vinyl). From the cool clavinet and airy chorus of "Song For Sunshine" to the bouncy and somehow life-affirming "For The Price Of A Cup Of Tea" to the re-interpreted glam rock of "The Blues Are Still Blue", Stuart Murdoch & Co. pull out all the stops to create a near-perfect pop album. If this was indeed the life pursuit for the group, then it has been time well spent.
2. The Weather Machines- The Sound Of Pseudoscience (Tigers Against Crime!!!)
Pssst! Can I tell you a secret? This one is actually my favorite record of the year. I just couldn't stand the idea of being that critic… you know, the one who names some group that no one has ever heard of before as his/her album of the year. Also, I had to discredit it a bit for technically having come out in 2005. The Weather Machines charged out of Sioux Falls, South Dakota into my life in 2006 through the blessed Pandora internet radio (www.pandora.com) with this picture perfect debut album- The Sound Of Pseudoscience. And if you're wondering just what pseudoscience sounds like, it apparently sounds kind of like early Cheap Trick…. and the best moments of a lot of power-pop groups of the late 70′s and early 80′s (The Plimsouls, The Knack, Shoes, etc.). If you're not getting the picture, just think of catchy pop songs with wiry-yet-crunchy guitars and an almost punk energy (provided your definition of "punk" isn't Yellowcard). Some of the tunes jump out of the speakers like instant hits ("Fade Out Classic", "Northern Lights") while others grab you after a few listens ("Stains Of Saints"). In short, The Weather Machines are a band to fall in love with and The Sound Of Pseudoscience is the sunny soundtrack to the whole affair.
1. Neil Young- Living With War (Reprise)
Weird Uncle Neil returned en force in 2006 with the mad-as-all-heck Living With War. Coming off the limp-sounding yet commercially successful Prairie Wind, Neil needed a record like this to get his edge back. Backed by ace rhythm section Rick Rosas (bass) and Chad Cromwell (drums) and sporting song titles like "Let's Impeach The President", "Looking For A Leader" and "Shock And Awe", Living With War took that edge and aimed it at 1600 Pennsylvania Avenue in D.C. It also marked the first time that Young had worked with producer Niko Bolas since 1989 (the year Young unleashed "Rockin' In The Free World"). While cynics who dismissed the album as a mere temper tantrum are entitled to their viewpoint, folks who love loud, off-the-cuff, passionate rock music found a tiny bit of solace in the all-too-familiar reality of Living With War in 2006. Not bad for a Canuck.
Honorable mentions: Sonic Youth- Rather Ripped (Geffen), The Killers- Sam's Town (Island), Johnny Cash- American V: A Hundred Highways (American), Isobel Campbell & Mark Lanegan- Ballad Of The Broken Seas (V2).
Trackbacks
Leave a Trackback